The Beadmaster FM-4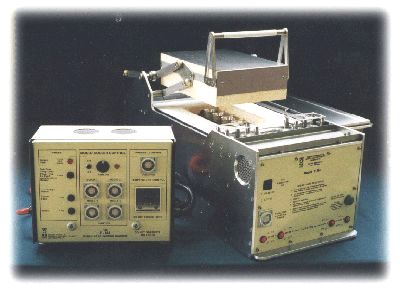 The top of the line Beadmaster fusion machine uses mouldibles, a combination crucible and mould, to eliminate the pouring step from the fusion process. The Beadmaster has a four mouldible capacity, giving an out put of 16-32 samples per hour, and is ideal for production situations or busy labs requiring a lot of beads to be produced reliably, with the added safety of mouldibles to eliminate pouring of hot melts. The Beadmaster is fully upgradeable to the Auto-Beadmaster for increase sample loads. The Beadmaster will fuse the most difficult samples easily and repeatedly.
Features of the Beadmaster include:
All electric - why electric?
No reheating time between samples
Cross flow blending during fusion
4 mouldible capacity
16-32 samples per hour output, depending on sample type
Variable cooling rate and time
Controlled environment during fusion - options
Single service, plug and play machine - portable
Completely covered fusion process
Upgradeable to full automation
Unique mould release options
Long, maintenance free periods - approx 14000 running hours
Fast initial rise time - 20mins to 1050&degC from cold
Digital temperature control to within 1&degC
Top temperature of 1200&degC, with normal fusion at 1050&degC
Runs from standard power - 240V or 110V option, single phase
3000W power